I was lucky enough to get a chance to try
Blue Apron
, a friend of mine sent me a free one-time delivery coupon. I jumped right on that opportunity, after seeing many commercials for it.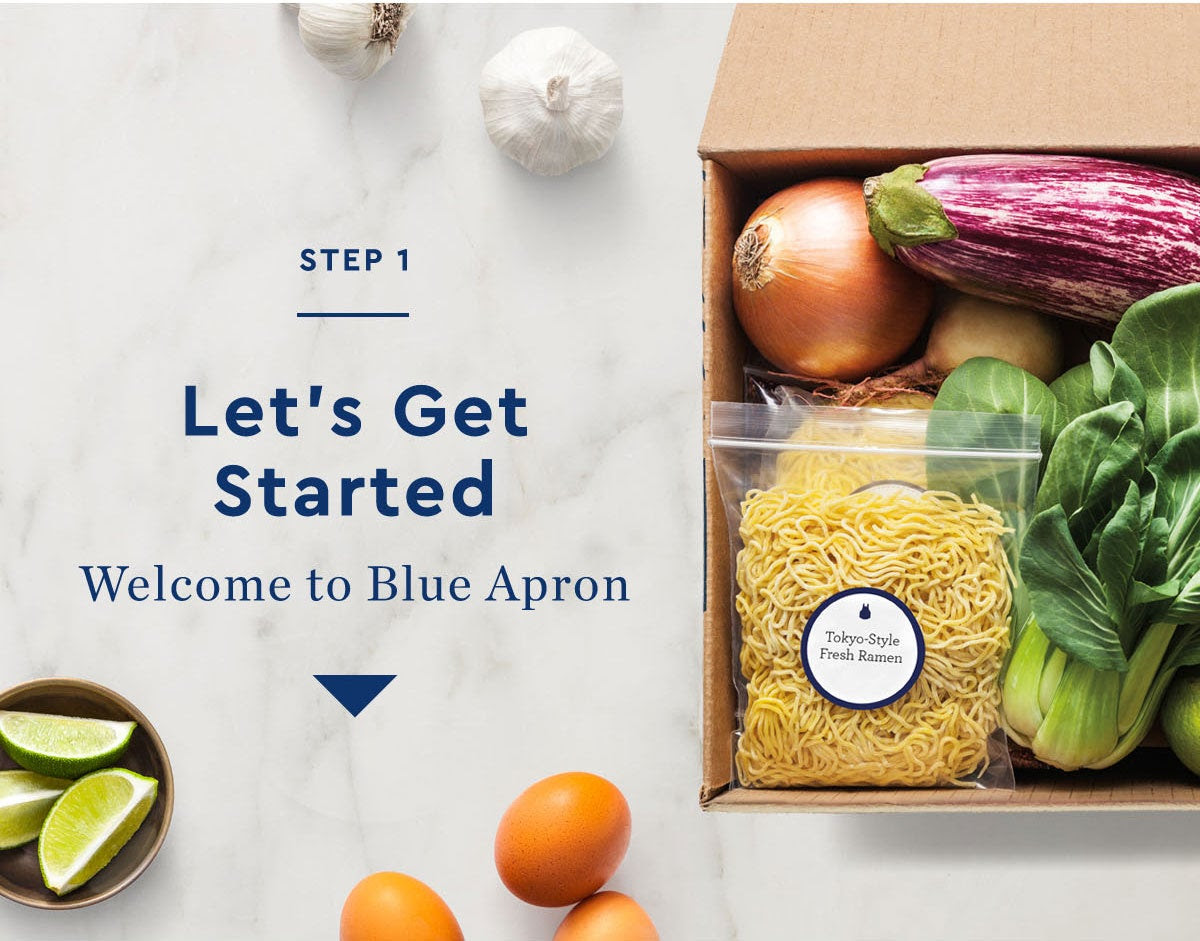 We have been trying new foods, or new meals quite a bit lately so this worked out perfect for us.
When I signed up, I was able to choose which meals we wanted to try.
You can skip a week, and pick your delivery day. That is a great plus!!
Here are the meals I chose:
The box arrived on my doorstep in great condition. However, I didn't know it was delivered (no doorbell was rang or no knocking). There were two large ice packs (reusable) in the box, everything was labeled clearly.
I ended up making two of the meals that night, and still haven't made the third.
We made the shrimp Po Boy meal and the Sausage & Peppers meal.
You will notice somethings are missing from our plates that should go with the meals. My youngest didn't want the "sauce" on her sandwich. And I am not a fan of the "pasta" they added with the sausage meal.
Everything was great, and it was actually easy to follow the directions they printed. My youngest and I had fun working together in the kitchen to make our meals.
*Mike came home and mixed everything together to make one big meal. ⌣
**I was not compensated for this post in any way, all opinions are my own. There are no affiliate links in this post.